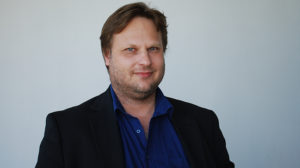 Kimmo Granqvist is a University Lecturer in Romani Language and Culture at the Department of Finnish, Finno-Ugrian and Scandinavian Studies at the University of Helsinki (2012–) and a Visiting Professor in Romani Studies at Uppsala University (2019–2021). He is a former Professor in Romani Studies at Södertörn University, Stockholm (2017–2021). He bears a title of Docent in Modern Greek language (2002–) and General Linguistics (2007–), University of Helsinki, and title of Docent in General Linguistics (2008–), University of Oulu. His track record includes building up Romani Linguistics as a modern international discipline in Finland (1997–), launching the Romani Language and Culture program at the University of Helsinki (as experiment in 2009–2011, officially as a minor subject since 2012), contributing to the development of Romani Linguistics inEstonia (2015–) and Sweden (2014–). He has published extensively in particular on Finnish Romani.
Lidia Gripenberg has been following the life of Finnish and Bulgarian Roma for over twenty years. She has done social work among Finnish Roma (2011-2013) and in 2019 defended her PhD thesis on "The Interaction of Finnish Roma and East European Roma in Finland" The thesis is the first extensive anthropological study of the interaction of different Roma groups in Finland and in general. At presents Lidia Gripenberg is working as a post-doctoral researcher for the project "Interaction in Romani in everyday speech situations: case studies in Estonia" led by Prof. Kimmo Granqvist.
Kirill Kozhanov is a postdoctoral researcher in Romani studies at Södertörn University, Stockholm (2019–) and the University of Helsinki (2019–). His main interests lie in the field of linguistics, language contact, dialectology and corpus-based studies.
Anette Ross is a doctoral student of the Doctoral Programme in Language Studies in the University of Helsinki (2020–). She researches Romani dialects and multilingualism of Roma in Estonia. She is actively collaborating with Estonian Roma organizations and state institutions on Roma related topics.