This post is also available in: Finnish
Science´s (AAAS) redesigned website makes it easier to access, read, and share articles using a responsive web design that provides an optimal viewing and interaction experience across a wide range of devices from desktop to mobile phones. The new, streamlined design has more accessible article content, one-click article references, sharing tools, and much more.
Furthermore, Science Express is now called "First Release". First Release provides electronic publication of selected Science papers in advance of print.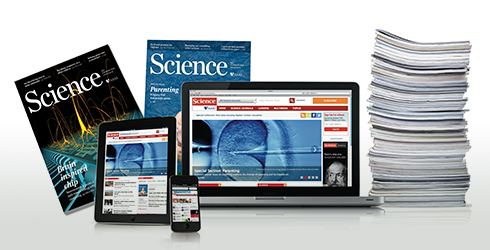 Read more: Access to Science journals in 2016
Do you have any other questions, feedback, or comments? Contact us: e-library[at]helsinki.fi