Last week, on 8-9 December 2022, our project organised its final conference 'Elections after 2022: The short and long-term impact of the Russian invasion of Ukraine'.
The military aggression of Russia in Ukraine has multiple reverberations in all spheres from politics, business, and energy to culture, environment, and migration. There is barely an aspect of our everyday realities that have not been affected by the war in Ukraine. Elections are by no means an exception. Since many European states held or are about to hold national elections after February 24, we may expect that the war interfered with usual political landscapes and policy agendas by stressing the challenges of security, solidarity, energy politics as well as politically motivated redistribution policies. Russia as a high-capacity authoritarian regime that regularly holds elections marred with fraud and propaganda has been exporting electoral malpractice elsewhere through a variety of channels: hybrid warfare, media, trolls and bots, policy advice, and outright attempts to meddle with other states' elections. The aim of the conference is to provide and share scholarly expertise on the consequences and mechanisms of how electoral processes are being affected by the ongoing war in Ukraine.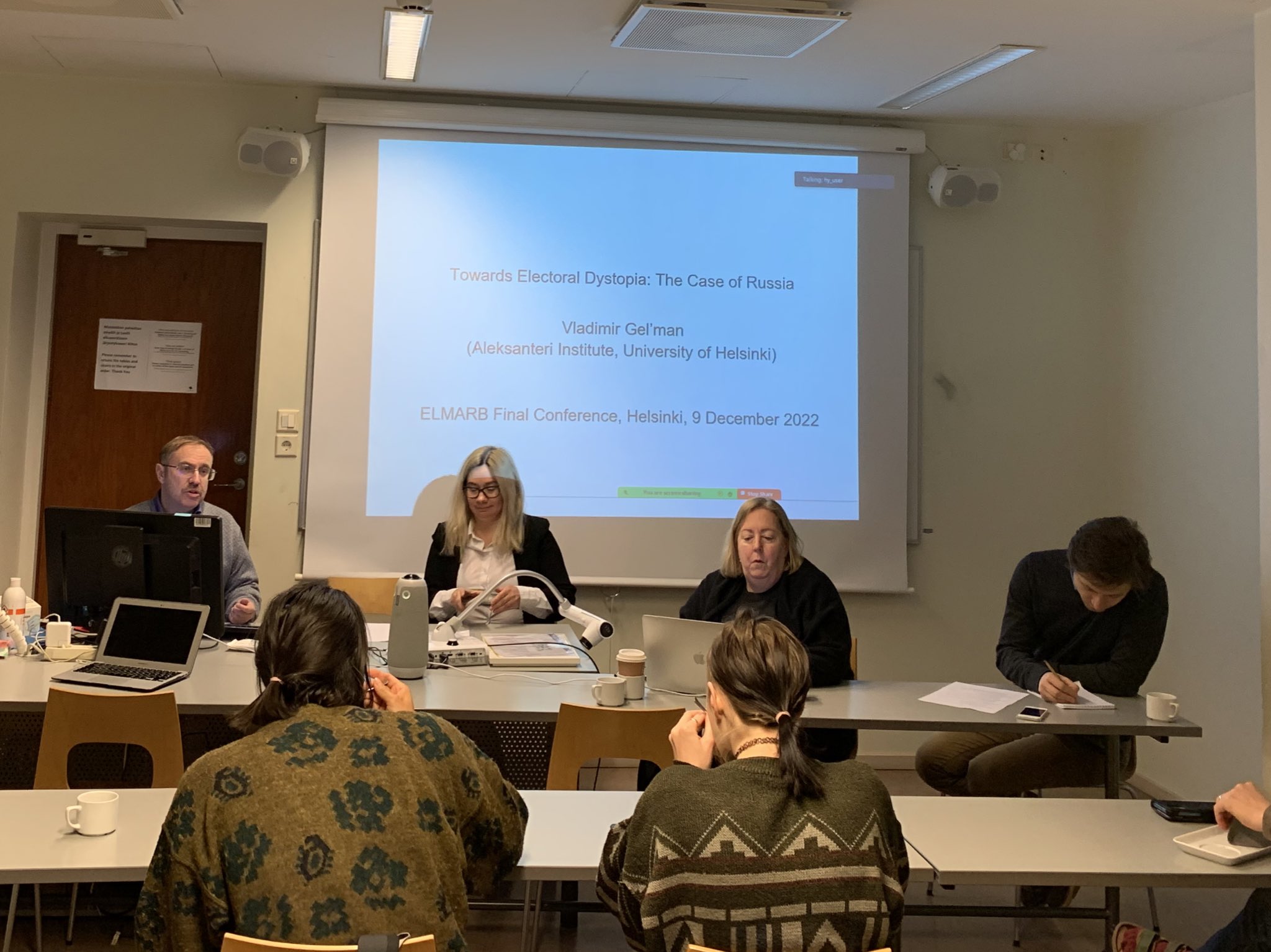 The conference consisted of six panels and two roundtable discussions, with participants traveling from Europe and North America, as well as joining online.
The researchers discussed ongoing Russia's war against Ukraine and its implications on elections in Europe and Russia, as well as on migration and contentious politics. The aims of the conference were to locate our research given the new circumstances, 2) to look at the past and forthcoming elections in the EU and beyond with a focus on countries that share a common border with Russia, 3) to spell out the main shifts in the party and electoral politics, citizens preferences as well as 4) the role of media and technologies in sustaining electoral integrity and preventing polarization and hate speech. Finally, we present the research results of the three-year research project Electoral malpractice, Cyber-security and its Political Consequences in Russia and Beyond (ElMaRB) funded by the University of Helsinki.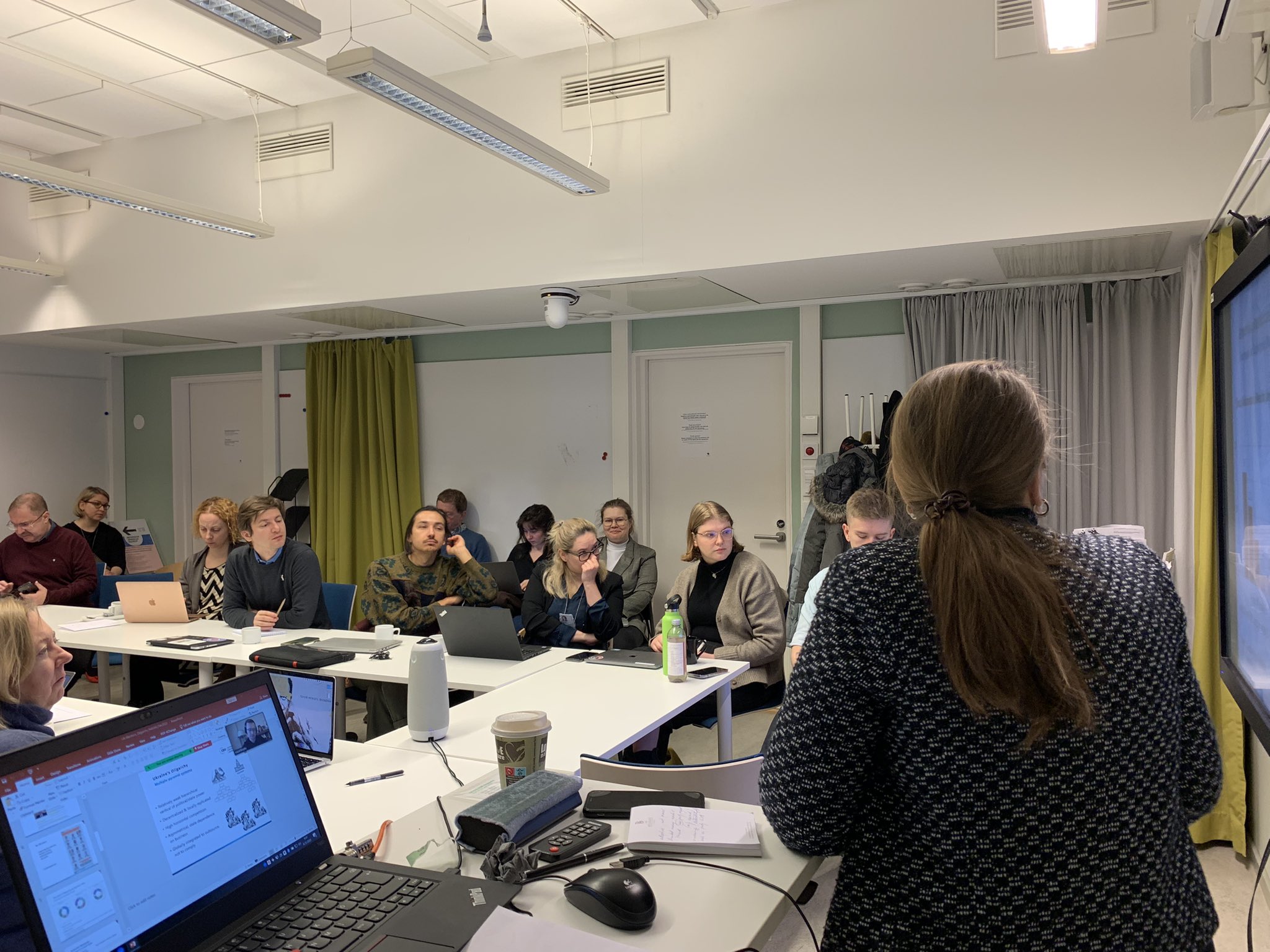 After two days of intensive discussions, exchange of ideas and cooperation, we move to the final stage of our ElMaRB project. This conference allowed us to present what we were doing during the past three years, strengthen our connections with researchers in Finland, Europe, and North America, and build a foundation fo the new projects to come. We want to thank all the participants and the University of Helsinki for making it possible.